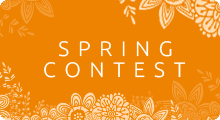 Anthony rushed home, very early. He went to the bathroom. He did not heat the water on a cooking stove but simply removed his black trousers and T-shirt. The cold bath that evening felt good to him. He cleaned himself with a dirty cloth available in the bathroom and returned to the room. From the bed Queen, his wife asked him whether he wanted any dinner before lying. Anthony said 'No' that he had got a bottle of palm wine at the warehouse, before coming back home. The sick woman had been four months in bed and her beautiful fat body had grown thin. She asked Anthony whether there was a message from the Nigeria central police force, and he placed a chewing stick between his lips and said that they wanted her to come to the station in person for more interrogation.
Queen sighed and said: "How do they expect me to the station?"
"I told them you're very down, you couldn't make it right now, but you know how Nigeria police work."
"What did D.P.O tell you? Have they found our daughter? Do they have any information about the kidnappers?"
He threw the unfinished chew stick through the broken pane in the window and said 'no' ran his palms over his moustache and his temple. Queen sighed and leaned back against the pillow. Anthony sat beside her and took her hand and told her not to worry, that soon their daughter would come back alive. They sat in silence, staring at the white wall, the large photography of missing Chdinma hung outstand. Anthony kissed his wife's forehead and went to the sitting room. His anxiety got the better part of him and he was no longer finding it funny.
The first sight that greeted his eyes when he switched the television was a press release, the news of kidnapped schoolgirl, poor Chidinma was on the screen. As the newsmen displaced the poor girl on the screen, he saw Chidinma's pictures. He swallowed hard. He had quickly recognised her despite the fact that she had been kidnapped for two years now. She had grown thin, dark colour and pregnant. She was kidnapped in her boarding school in southeastern Nigeria and took to riverine lines where the miscreant gangs camped her and other victims for making a baby.
This new trends, baby factory in the country was alarming, schoolgirls got abducted to rural areas where they would get pregnant and keep to born, thereafter the poor babies would be sold to rich government officials or barren women in the oil business. The heartless merchant made fortunate in this business. Each year, hundreds of schoolgirls are lost for a baby factory.