Helping you make the journey through your property more memorable with art for free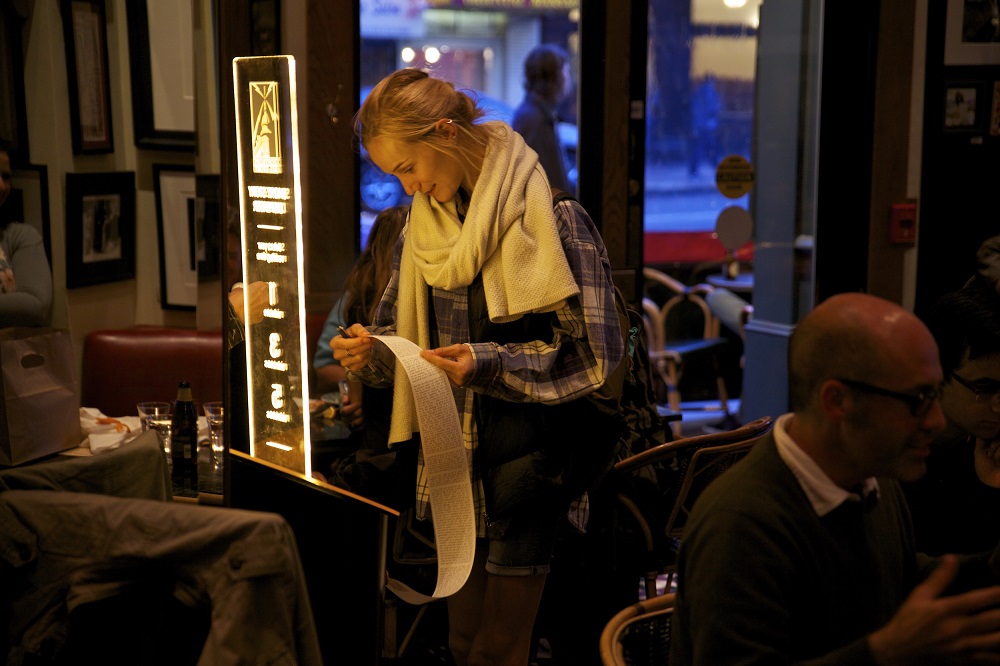 Our mission, as an international publishing house, is to help you provide engaging content, another art form, to elevate the customer experience. Short Edition offers so many random, quick bites of fiction to encourage shoppers to stay and enjoy your center, while contributing to the customer satisfaction in the most positive way.
Encourage your clientele to linger with a story! That little something different to add to the journey which gives you a competitive advantage, along with trackable usage data for your management, to prove the engagement you've created.
Enhance your customer experience
An Asset to the Canary Wharf Experience
We knew the Dispensers would be received well but could not have dreamed just how popular they would be. Within their first year, our three Short Story Dispensers printed over 100,000 stories. We received hundreds of pieces of press coverage as well as positive feedback from the public. Our Short Story Dispensers have been an undeniable asset to Canary Wharf.
Camilla McGregor,
Arts + Events Manager
Canary Wharf, London, UK
Create an emotional link with your customers
The idea of 'creative idleness' by reading for pleasure, can be a 1min, 3min, or 5min moment traveling through another story or realm. Because big ideas are often born in idle moments when reading a short story, poem, or comic strip. Let's associate these memorable moments with your brand and your space. 
Enhance your customer experience
One Short Story at a Time
"Adding a Short Story Dispenser to our hotel lobby transformed the customer experience for our guests. Truth be told, they don't know quite what to expect when they see the huge red heart. Surprised by the kiosk's button lights, everyone is amazed to see the story, or poem printed on a long piece of paper. The guests are then transported into a romantic world, where they discover many different authors. It is the perfect activity to treat yourself to a moment of relaxation in a warm and welcoming environment."
Benjamin Campeau,
Co-owner of Monsieur Jean,
the Private Host, Québec, Canada
How to innovate and elevate your experience 
Content is key and we have been innovating over the past 12 years with writers worldwide, to help organisations, both large & small, reach this goal and offer various tools to create playful and memorable reading and writing experiences.
Short Edition's Software
The management tool for all project managers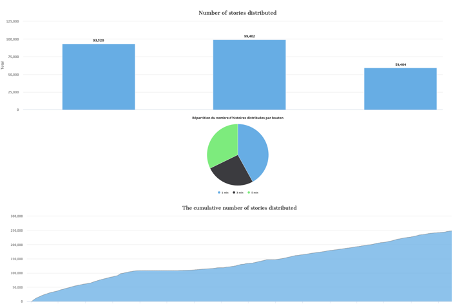 The Short Story Portal, is the software gateway to all of the published content, written by paid writers worldwide, in Short Edition's collections. The Portal is also a tool to curate, edit and publish local content, and it is connected to all of our hardware solutions to make literature accessible, at the push of a button for a paper-based version, or via QR code. 
The backend of the Portal allows administrators easy access to monitor devices at a distance, configure content for different audiences instantly, and see reporting statistics on how many stories were offered, and distribution per button. 
Short Edition's Hardware Solutions
Short Story Dispenser, Short Story Cube & Short Story Disc
The iconic Short Story Dispenser
With the Short Story Dispenser, seek to combine rebellion and innovation to create unplugged relaxing spaces and offer the daily read for your shoppers & commuters passing through. Be guilty of committing random acts of culture across your center!
Innovate your arcade & art collection
Differentiate your center from others
Encourage clients to stay longer
Art for free & a free gift from you!
Achieve heightened customer satisfaction and gain valuable brand recognition as you create a unique, immersive experience for shoppers and commuters alike.
Fiction connects and Short Story Dispensers provide retailers with countless ways to inspire your clients and foster creative connections. 
Enhance your customer experience
A Wonderful Touchpoint!
"With Raine Square being situated alongside Perth's major CBD transport hubs, we were confident the Short Story Dispenser would be well used however the level of engagement and positive feedback we consistently receive has been beyond expectations – it sells itself! The dispenser has been a wonderful touchpoint for our community too – we are in our third year of partnership with local organisation, Writing WA, sponsoring their writing competition and featuring works from local authors on the dispenser. These bite-sized literature snacks are so loved at Raine Square!"
Daisy Milsom,
Marketing Manager,
Raine Square, Perth, Australia
We currently have more than 500 Dispensers installed around the world from San Francisco to Philadelphia, Hong Kong, London & Paris. Here are some of our retail partners:
The Short Story Disc
For smaller retail properties, the Short Story Disc is a positive diversion while sipping a coffee, waiting for a table, or taking a moment for yourself to travel through a story or comic strip.
The Short Story Disc is the 100% digital version of our innovative solutions to access all our content, which you select, and readers simply scan one of the QR codes to read as much as they wish on their smartphone. 
The digital experience is just as remarkable, and something memorable as readers access random stories, poems, and comics and just a moment to read fiction.
This solution allows cafés, restaurants, hairdressers, and any other business to associate these memorable moments of reading, with your brand and your space.