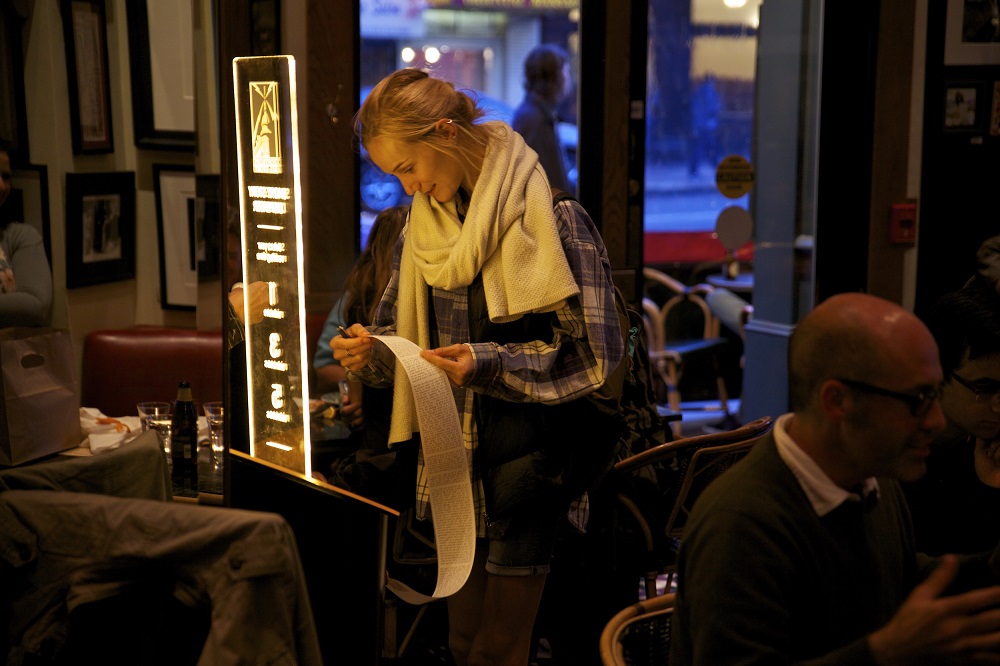 The Gist of it
Our Short Story Dispensers are delivering fiction to the public and breathing new life into the art of storytelling.
The Dispensers are connecting readers across countries and cultures by publishing contemporary short stories, free of charge.
This innovative design provides people with literary experiences in unexpected places: from airports to libraries, cafes, universities and Francis F. Coppola's wineries. The list goes on and on.
The Short Story Dispenser is patented and received the "Tech for a better world" award at CES.
We currently have more than 300 installed around the world from San Francisco to Melbourne, Hong-Kong, Paris, London and Philadelphia… and in total they've printed more than 5.6 million stories. For free!
What to Know
Our content… and yours!
The content comes from our community publishing platform, where we regularly publish Short Circuit, our quarterly review, and The Current, a series showcasing previously published works. We also select stories and poems from our clients' communities, giving your local authors a chance to be published internationally.
Art for free!
Visitors are surprised by an unexpected and original invitation to read: literature within reach!
They can choose how long they want to read: 1, 3 or 5 minutes. Totally free.
Customized
Your logo on the backlit panel.
The paper features your logo as a signature in the footer.
Option of sending a specific message to your visitors.
Admin Portal
Real-time monitoring of each Short Story Dispenser (statistics by location, paper consumption), alerts informing managers when a roll of paper is running out.
Easy!
Very little staff attention necessary
Plug-n-play
Nothing to configure. Plug it in and read!
No wifi, no wire
3G connection is simpler!
Touch-free
Option to have motion activated buttons on the Dispenser
Eco-friendly
Printed on eco-friendly paper, which is certified FSC and BPA free. Recyclable.
Thanks to printing on demand, no waste, no ink, and no cartridge.
What Can the Dispenser Do for You...
The Short Story Dispenser is a fantastic way to leverage involvement, engagement and connections. It's highly appreciated by public libraries for its use in engaging local communities, by universities and schools for its ability to showcase student talent, and by companies for enabling them to provide customers a unique experience.
Click below to learn more about how the dispenser can help you with your specific objectives: