Helping you make travel much more enjoyable
with art in transit
Our mission, as an international publishing house, is to help you provide engaging content, another art form, to increase customer satisfaction at the airport. Short Edition offers so many random, quick bites of fiction and creative non-fiction, to alleviate the long wait times, travel anxiety, and contribute to the traveler experience in the most positive way. 
To read is to travel, To travel is to read.

Victor Hugo
Get known for your commitment to the passenger experience 
The idea of 'creative idleness' by reading for pleasure, can be a 1min, 3min, or 5min moment traveling through another story or realm. Because big ideas are often born in idle moments when reading a short story, poem, or comic strip. Let's associate these idle moments with your airport, rail or bus company. 
Enhance your customer experience
Literary Lift for Transit Customers
"Having the Short Story Dispensers in select BART stations has been a great addition to engagment with our transit customers, especially as we emerge from the pandemic. The Bay Area is a community of readers, and these "small gifts" are really appreciated."
Jennifer Easton,
Art Program Manager,
BART Planning, Development and Construction, Oakland, California
Launchpad for making community connections
Everyone has a story to tell and Short Edition offers solutions that enable transit partners to showcase their local writer's works, both online and across the Short Story Dispensers. 
Imagine if the next great writer was traveling through your airport or station. 
BART launched their annual BART Lines contest with Short Edition and now showcases hundreds of local writers on their dispensers across the bay area in California: check it out here
Enhance your customer experience
International Spotlight on Local Authors
 From the airport's perspective, what we want to reflect is the community through the terminal building. So when Jason(1) called us and told us how we can reflect our literary culture here from Edmonton, we were really enthusiastic about it.

"International travelers describe it as the topping on the dessert that was their trip here in Edmonton. It was like this final souvenir that they can take home."
Tracy Bednard,
VP Digital and Corporate Communications
Edmonton, Ontario
Jason Lee Norman,
* Local Author
* Jason Lee Norman is a locally famous author who worked with the airport to bring the Short Story Dispenser to Edmonton and curated 78 local works to publish in the dispenser.
How to improve your customer journey with a literary lift
Content is key and we have been innovating over the past 12 years with writers worldwide, to help organisations, both large & small, reach this goal and offer various tools to create playful and memorable reading and writing experiences.
Short Edition's Software
The management tool for all project managers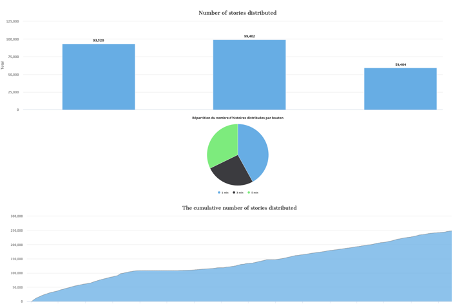 The Short Story Portal, is the software gateway to all of the published content, written by paid writers worldwide, in Short Edition's collections. The Portal is also a tool to curate, edit and publish local content, and it is connected to all of our hardware solutions to make literature accessible, at the push of a button for a paper-based version, or via QR code. 
The backend of the Portal allows administrators easy access to monitor devices at a distance, configure content for different audiences instantly, and see reporting statistics on how many stories were offered, and distribution per button. 
Short Edition's Hardware Solutions
Short Story Dispenser & Short Story Disc
The iconic Short Story Dispenser
With the Short Story Dispenser, seek to combine rebellion and innovation to create unplugged relaxing spaces after security at the airport, on the platform at the rail station, or in the bus terminal. Be guilty of committing random acts of culture across all your links to passengers & riders!
Innovate the arcade
Differentiate your airport from other options
Soothe anxiety before travel
Improve wait times
Art for free & a free gift from you!
Experience enhanced customer satisfaction and forge a deeper connection with your passengers, paving the way for memorable journeys!
Fiction connects and Short Story Dispensers provide transportation hubs with countless ways to inspire passengers and creative connections. 
We currently have more than 500 Dispensers installed around the world from San Francisco to Philadelphia, Hong Kong, London & Paris. Here are some of our transportation partners:
The Short Story Disc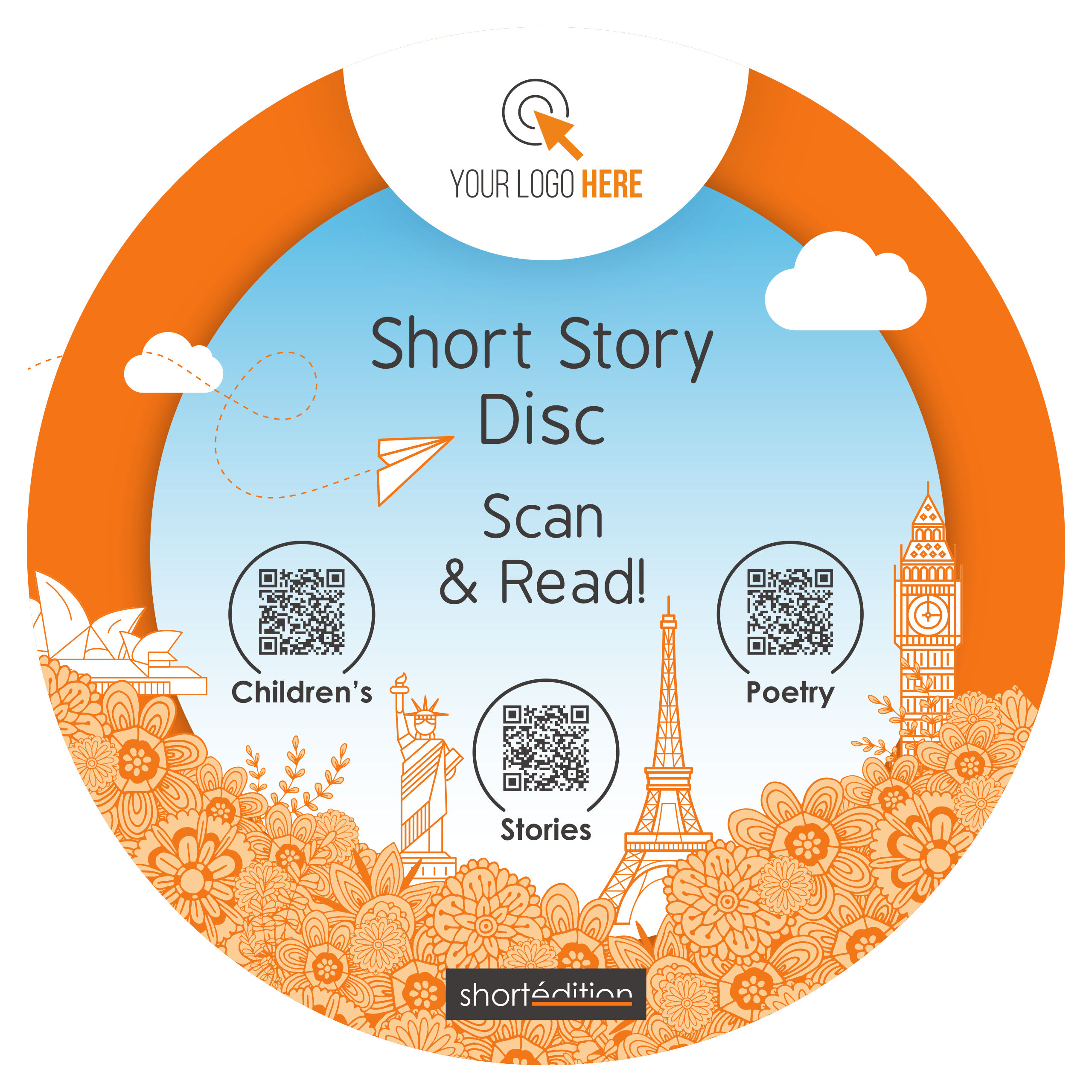 Augment the engaging experience with the Short Story Dispenser and Discs to reach riders where they are in all of your stations. 
The Short Story Disc is the 100% digital version of our innovative solutions to access all our content, which you select, and readers simply scan one of the QR codes to read as much as they wish on their smartphone. 
The digital experience is just as remarkable, and something memorable as readers access random stories, poems, and comics while waiting for their train or plane.
This solution allows airports and rail to make free literature available throughout the terminals and all rail stations.