The Girl from Cape Loneless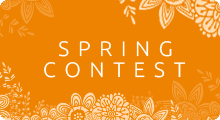 Take heed, dear heart...
William Shakespeare

The last shining sun, flyin' over the sea, is going to celebrate a spectacular sunset at Cape Loneless. On the seaside, at the sand, a Gorgeous Girl is looking on it behind her sunglasses that are blinding her sight. And an handsome Man is lookin' at her. He is a Man with a Camera: unseen, he's shooting phs of the Girl of the Cape. In the meanwhile, he is thinkin' to this rich of a strange glam figure as a nowadays Girl from Ipanema. He can imagine the clip of a not yet composed song on this unknown Goddes.  
But suddenly the clip, the song and the dream have been interrupted: the Girl has seen the Man and she runs away.
He tries to follow the Girl, who's driving away on a red cabriolet, a Mercedes named Pagoda. The Man rides his fast motorbike, but the female driver of the red Mercedes makes a U turn and biker falls down on the road.
And now, how this Man, an agent of an Int. Model Agency, can find again this Girl from Cape Point? He feels he will be obsessed by this sand Beauty.

Milano, Italy. Corso Como: fashion area in town.
Say Say Sanguedolce (Saymour Saycott Sanguedolce), aka Mr.Modelmaker, seems a jockey, a gentleman rider, a dandy pop: he's the boss of the Int.Model Agency; he is a terrific but sympatetic tycoon, a former well known Shakespearian actor. His farewell to the stage came in New York city, at BAM, the Brooklyn Academy of Music, where Say Say was playin' the role of Puck in "Midsummer's Night Dream".
Now, sitting on a table in a trendy cafeteria in the heart of Milano's Movida, is discussing with his two female assistens, a former top model and a very young graphic genius, a job he has to cast. The claim is:  7 Brides for 7 Kinds. Inspired by Stanley Donen's cult movie, Seven Brides for Seven Brothers (in a loud voice, Sanguedolce is tellin' the feature famous film plot: " A backwoodsman named Adam Pontipee comes to town to search for a bride. He and Milly agree to marry despite knowing each other for only a few hours. On returning to his cabin in the mountains, Milly is surprised to learn that Adam is one of seven brothers living under the same roof. The brothers have been named alphabetically from the Old Testament and in chronological order are Adam, Benjamin, Caleb, Daniel, Ephraim, Frank, short for Frankincense, the Old Testament having no names beginning with F, and Gideon. All of the brothers have red hair and are well over six feet tall, except Gideon, who is younger and shorter than his brothers. Although the brothers do not start the fight, they are banished from the town after destroying the barn in the process of fighting. Winter arrives, with the six younger brothers pining for the women...) the customer, a Big New Fashion Designer, Vlady from Carpazia, will promote his MultiWedding dress code. So, he has a special brend for: a Royal wedding and similar, a Roman Catholic or Protestant in Chruch one, a Jewish princess wedding, a multiethnic wedding celebreted by a judge, a Lesbian one, a between divorced wedding, a between a sport champion and a Bollywood star one. Well, Vlady needs an "all included" service: phs, spots and so on.
Say Say Sanguedolce plans the project: a big cast will be the start up.
And now, the boss offers a strong, legendary, cocktail for the Beautifull and the Damned to everybody: the so called Hemingway-Baudelaire, that Sanguedolce has imported from the Strawinskij café of the Hotel de Russie, not far from Piazza del Popolo, in Rome, where once he was so happy with a Girl from Budapest.
Cape Loneless
Mad for the Goddes from Cape Loneless, the No Name Int.Agency's agent is still looking for her. After years of poor appetite sentimental, emotional aridity, lazy selfishness, No Name feels himself fool for love: the unknown girl is his obsession.
In the meantime, Pandora Reynolds (that's real name and surname of the Bimbo from the Cape) has became close friend of a strange Lone Yachtman: Rik Van der See pretends to be an art painter, his yacht is his sailing studio.  And Vlady, the hot fashion designer, is his main collector...
Does Pandora make love with Rik? Who knows? Van der See himself doesn't know.  
Can you remember 1951 film titiled "Pandora and the Flying Dutchman"? Albert Lewin's film is a heady stew: part folk-myth, part deranged love story, part flamenco documentary. Told through the punctilious tones of archaelogist Geoffrey Fielding (Harold Warrender), this has James Mason as a sort of immortal drifter, waiting for the woman who will lift the curse of eternal damnation, and Ava Gardner as a temptress (whose name comes out of a very different school of mythology) whose cruel, using ways melt at one glance of Mason's oh-so-bruised and tormented eyes. It's set on the suitably exotic locale of a Spanish fishing village – shortly before its obliteration by hotel development, you have to assume – and although everyone moves and speaks at about half normal pace, it all works wonderfully well: Gardner, especially, just glows on the screen. 
And Pandora Reynolds is a beauty in the Ava Gardner way: that's it.
Film Director Albert Parson Lewin was born in 1894: he was from Brooklyn, NYC and New York city has been his death place in 1968. He has been the last tycoon Irving Thalberg's personal assistent and he also published a novel titled "The Unalterated Cat".
And Rik van der See has a black cat on his yacht.
Milano, Italy
Here is always Time of the Models Walking: all around the town, they are goin' casting. Most of them comment the Big Chance at Sanguedolce Studios: to be engaged by the legendary Big Shorty Boss Saymour...wow! And to work for the young but yet mythical Vlady, nickname Bloody Vlady...wow wow wow!!!!
A cast chez Sanguedolce is everytime so particular: it seems in a way the Night of Oscar awards. Say Say will judge the candidates with his staff, like a Roman Emperor of the Decandence.
The D-day has come. Obviously, also Bloody Vlady is there, at Sangedolce's Studios: he seems so nervous. He has got a mail from Rik: a portrait of his discovered in an exoctic place new model, Pandora Reynolds.
Vlady is crazy for her. And for the other models, too.
But he refuses to make a choice if he can't see live this mysterious Miss Pandora. So Mr.Modelmaker calls immediately his far away agent and...
Cape Loneless, waterfront
On his yacht, the Crying Dutchman, Van der See, the supposed art painter, is fightin' with Sanguedolce's agent, the No Name Man fool for love of Pandora.
-You'll become a Queen, Pandora -
-Shut up, Rik: you're a sort of mental drag queen! -
-And how may I call you, man? -
-Call me Nobody -.
Twice Mr.Nobody offers Pandora Reynolds a top model crown and twice she refused. But Rik lets her free to decide: to renunce at the career to be forever the Unknown Lady of the Portrait (a sort of Gioconda by Da Vinci) or to become a star, killing her Maestro, that promise to suicide if she will let him alone, according with his bad mood. It seems to be a black shadow around him.
It's so hard for the young beauty from Cape Loneless: Vlady, the agency man says, wants to put in the contract that the model of the fake Royal wedding will really become the wife of his friend,  a Prince Charming of a small but rich rebirthed kingdom in  East Europe. That's the coup de theatre by Vlady! But will the Girl from Cape Loneless live a contemporary Cinderella tale? Does she want it? In witch way? We've to ask old director Donen this question... But Stanley is dead. Cut.