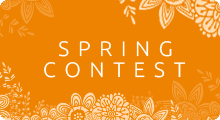 As soon as I go outside the cold bites every bit of my exposed skin.
"Two minutes away." My dad reports on the distance of our rideshare.
I can't wait to get inside. As soon as it arrives, I fling my backpack into the back seat and sit down. The music is blasting. It's a passionate duet of female voices singing about a painful heartbreak. One voice is more raw, and to be completely honest, more pitchy than the other. Then, I notice that one the singers is enthusiastically bobbing her head in the driver's seat. Her shoulders sway as she belts the lyrics. It's more charming than it should be. She smiles at me in the rearview mirror. As soon as the other passenger gets out, she asks where my brother and I are heading. I answer, because he's too busy hysterically laughing at something on his phone.
"We're going to our school."
"Let's get you hyped up for school."
She cranks up the music to the highest volume. Then I realize that we're that car. You know, the one you stare at judgmentally on the street, but dance a little to the loud music when you think no one's looking. At least that's what I do. I've always wondered if it would be painful listening to music that loudly from inside the car, but it isn't. It's actually pretty invigorating. It makes you feel powerful. I don't want it to end, but I catch a glimpse of a street sign, and we are less than a block away from the drop off spot. I gather my bag and coat, and begin free myself from my seat belt. We come to a stop and our still singing driver clicks a button on her phone. She turns the music down and the crazy, exciting feeling dissipates. I open the door and the wind gnaws on my bare cheeks.