Whether by providing content, introducing us to new partners, installing more Short Story Dispensers throughout the city or helping fund this project, all these partners have helped us build the Philadelphia Storied City project, with the shared objective of offering free and local literature and providing a space for people to express their voices.
Through the Philly Storied City project, we hope to contribute to a world where the essence of being human, of being imaginative and sensitive, is celebrated; a world where cities, big and small, maintain a bit of whimsy, a daily dose of culture and "la vie en rose" through their own local voices. Cities with a new kind of literary pulse.
We'd like to say a HUGE thank you to all of our partners! We are so excited to see this project come to life with you by our side.
See below how each partner has helped and continues to help build the Philly Storied City Project...

The Free Library was the first to deploy Short Story Dispensers in Philadelphia. They received 3 machines as part of a larger program with the Public Library Association and Knight Foundation, and they selected the locations that they thought were most adapted (Airport, Department of Human Services, South Branch Library) to the project. Since then, they've been helping connect with the literary scene in Philadelphia and launch new programs around the Short Story Dispensers, including a much appreciated effort to help us spread the word about Philly Storied City.
American Heritage is a credit union, not a bank. They have always been involved in the community by investing in projects that support education and strengthen the community. And what better than a community-oriented organization to support this project by installing 2 Dispensers in their branches!
Books In Homes' mission couldn't be more clear: provide books to economically disadvantaged children with the strong belief that one book could change the trajectory of a child. They have been helping us reach out to more organizations and develop special programs with a specific focus on children literacy.
Since the beginning of our adventure in Philadelphia, The Head & The Hand (H&H), an indie publisher and bookstore, has helped us connect with local literary organizations and authors, growing a community of writers ready to participate in Philly Storied City. As both a publisher and a bookstore, H&H looks for writing that shows a connection from the head to the hand and stories that have the power to change and entertain.
The Knight Foundation has helped us install the first Dispensers in Philadelphia, by funding 3 machines and a nationwide writing contest in partnership with the PLA in 2018. They particularly liked the Short Story Dispenser concept as they have been historically supporting libraries, arts, technology and freedom of expression - what better partner to support and spread the word about Philly Storied City!
Penn State University has placed 10 Dispensers around their campuses, including one at the Abington campus up in north Philadelphia. They have been a great partner to help us build more local content and launch writing contests for their student to be published on campus and beyond. We look forward to publishing many of their talented student writers in Philly Storied City.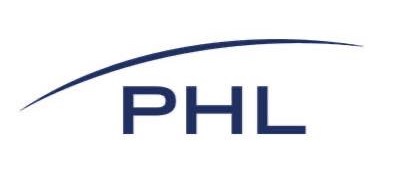 The Philadelphia International Airport's Exhibition Program is a nationally recognized, award-winning visual arts initiative. So when the Free Library reached out to their traveler experience team to install a Dispenser at the library hotspot location, they never hesitated as they felt it would be a great way to offer art to people while they wait to catch their plane. The Dispenser installed at the airport is one of our busiest locations, offering a great visibility for the Storied City Project.
The Institute on Disabilities at Temple University reached out to us with an idea: could our Short Story Dispensers be used to tell a different kind of story? The Institute worked with writers and artists with intellectual disabilities to create a series of written and visual stories that reflect the real-life experiences of people with disabilities. By publishing these stories throughout the city, the Institute hopes readers will find connection and commonality with individuals whose voices often go unheard. This is what Philly Storied City is all about.
Temple University has been among the first universities in the US to trust Short Édition to promote reading & writing on campus by installing a Dispenser featuring local and international content. Since the beginning of our partnership, Temple Libraries has also organized two writing contests, helping us build more local content for the Storied City Project.
See their latest contest here