The Launchpad for Reading & Writing Projects on Campus and Beyond
Ever dreamed of your school or university being known for its devotion to and innovation in the arts realm?
Our mission, as an international publishing house, is to showcase all students' creative writing by publishing their work on campus and perhaps worldwide through our network of over 300 Short Story Dispensers. Imagine if the next great writer was discovered on your campus and he or she attributes that success to the opportunity that you provided? Publication is the ultimate encouragement for new and emerging writers.
We currently have more than 300 installed around the world from San Francisco to the University of Iowa, Carnegie Mellon, Harvard, London, Hong Kong, Australia and beyond.
Everyone Has a Story to Tell
Short Story Dispensers are not just for the English Department students. Whether they're medical students, the business savvy, in the engineering school, history majors, or hailing from the science wing, we've found fantastic and talented writers picking up the pen and submitting their stories.
Here is a sample of a Short Story Portal, which is an easy-to-use tool to curate your Dispenser's own content from students, a local writing community and/or from new and emerging writers.
For Students of All Ages
Short Édition can creatively help you engage students by committing random acts of culture both on and off campus and by shining light on their creative writing talent... whether it's at the elementary level, middle school, high school, or university!
Short Story Dispensers enhance the educational experience for students of all ages — why not inspire a love of literature and creative writing as early as possible! Short Edition can provide programs and projects adapted for all ages and reading levels.
Create a Reading Culture
On the trips students will take with a daily read when they pass through the U-cen and push the 1min, 3min or 5min button on the Short Story Dispenser
The Dispensers awaken the historical, oral tradition of storytelling
Use free literature to teach empathy, complex thinking, confidence, community, communication, and, perhaps most importantly, that reading can be fun and is for everyone
Collect & share stories - the written word connects people and starts conversations
Our Academic Partners
Customer Stories Say it Better
Showcase Student talent
International student publication
We are thrilled that a Carnegie Mellon undergraduate writer (Marie Ivantechenko) will have their work published in Short Edition dispensers worldwide. We love Short Édition and have appreciated our partnership with the company as we successfully established dispensers on the CMU campus and at the Pittsburgh International Airport. Short Édition provided us a highly creative and innovate way to highlight and share writing and humanities, which is central to our mission.
Nick Ryan,
Business Manager Dpt. of English
Carnegie Mellon University
Pittsburgh, Pennsylvania
Showcase Student Talent
Interdisciplinary Engagement
Short Édition has done more to revitalize the interest in short stories on the UNC campus than anyone since Thomas Wolfe. I loved this project from its inception and it has never disappointed.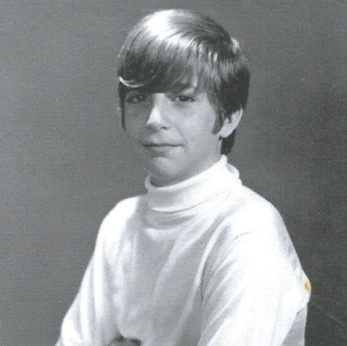 Daniel Wallace*,
Director of Creative Writing Program, age 9.
Chapel Hill, North Carolina
*Daniel Wallace is the author of six novels, including Extraordinary Adventures, 2017, and Big Fish, his first, which was adapted into a film and a Broadway musical, and translated into twenty-five languages.
Project
Eight short story dispensers are scattered across UNC-Chapel Hill as part of a collaborative partnership with UNC Press, the Department of English & Comparative Literature, UNC's Creative Writing Program, and Arts Everywhere.
A Short Story Portal is also available for students to be published on campus, under the « Carolina Stories » button of the dispenser, giving them the opportunity to be reviewed and considered for international publication by Short Edition's editorial team.
More info here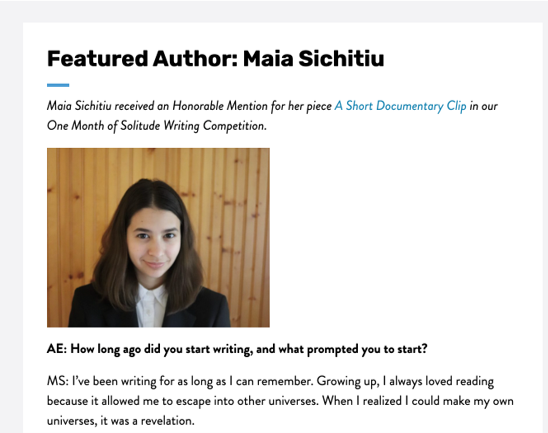 Showcase Student talent
Playful, meaningful addition to the Library and classrooms
We are so pleased with the addition of the Short Story Cube at the Philipsburg-Osceola Middle School. It is a great addition to our library and classrooms. The length of the stories and genre selections make it a very popular choice for middle school students. The support from the company also needs to be recognized. They are professional, timely and responsive.
Susan Harris,
Principal,
Philipsburg-Osceola Middle School,
Philipsburg, Pennsylvania