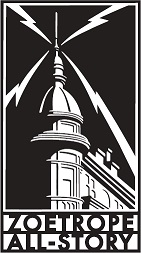 For the film director, Francis Ford Coppola, it was love at first sight when he saw an article about the Short Story Dispenser.
He immediately hopped on a plane to Paris to be the first to show-case free art in his Zoetrope Café in San Francisco.

Most people do not know that for over 20 years he has published the "Zoetrope: All-Story" magazine, devoted to nothing other than....short stories!
"I love to give art for free to people." - Coppola 2017

Not only is Mr. Coppola a Short Édition fan to date, he has invested in Short Édition's capital to feed the company's international development.
Now that is one invested fan!